The Kline Veterans Fund is a 501(c)(3) charitable organization that provides emergency housing assistance and support services to homeless and at-risk Veterans and their families in Southern Nevada.
Veterans make up nearly 10% of the homeless population nationwide. Unfortunately, that number is even higher here in Southern Nevada. The number of homeless veterans was on the rise even prior to Covid-19; now the need for assistance is even greater.
Our Homes for the Brave program assists veteran families with the necessary funding to secure or sustain housing through the efforts described below.  Our major source of revenue is through grants, community partnerships, corporate sponsorships, private donations and fundraising events.
100% of grants and donations stay right here in Clark County to help those most in need.  
HOMES FOR THE BRAVE
Our emergency fund supplies immediate financial assistance to prevent veteran homelessness through rental assistance and rapid rehousing. This includes utility assistance when at risk fo disconnection.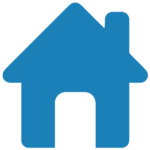 SCHOLARSHIPS
The KVF Scholars program provides 5 annual scholarships for veteran-dependent students.
Our service dog program provides scholarship funding to pay for service dog training for veterans with PTSD and mobility issues.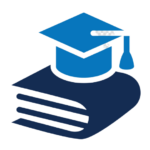 SUPPORTIVE SERVICES
Recognizing that homeless, elderly, and sick veterans often need support beyond housing, we provide supportive items to vets on the street, or residing in assisted living, memory care, and hospice facilities.
The KVF Board of Directors is comprised wholly of veterans, providing a
unique peer to peer connection and strengthening support for our clients.
Lester Sherman, President & Treasurer, U.S. Army
Steve Seiden, Past President, U.S. Army