Are you a 
dog

 

lover

 like me?

This past week I had to say goodbye to my beloved 12 year old pittie mix, Papillon. The years had begun to creep up on him over the last few months, his face turning more and more white with the passing of time and arthritis had weakened his hips making it hard to get up and down the steps.

Last Sunday afternoon I sat with him on the floor and as I looked into his eyes, he made the face at me. You know the one. The one that says it's time.

I rescued this dog from a drug house at 4 weeks old, feeding him puppy formula with a bottle until he was strong enough to eat on his own. This 85 pound lap dog comforted me through many of the scariest moments of my life--a cancer diagnosis and treatment, sending my kids off to college, a big move, and a massive career change.

It absolutely broke my heart to let him go. Just look at this face.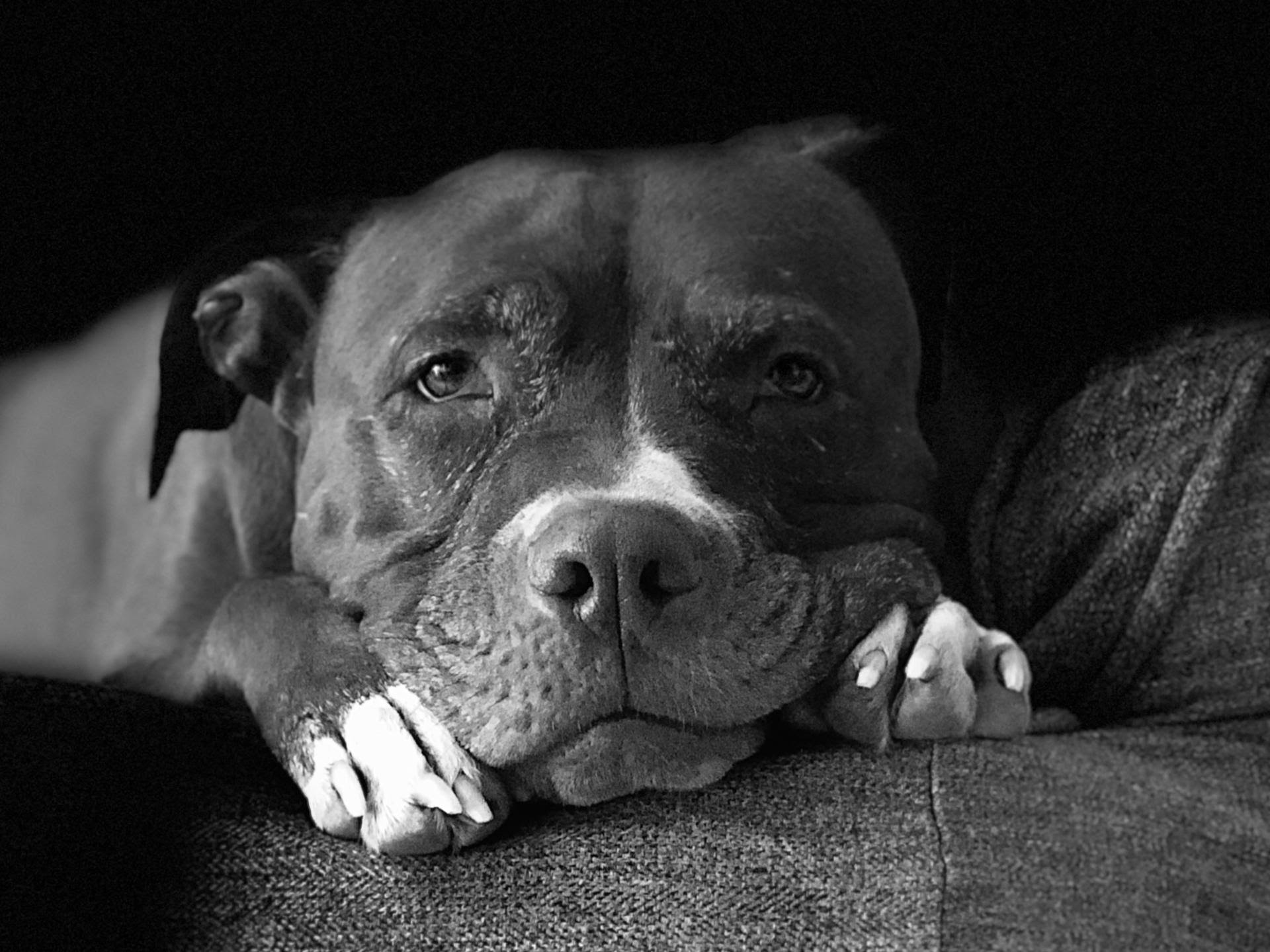 Our pets are part of our family, and they mean so much to us.
I can't help but think of all the dogs in our assistance programs, whether saved from becoming homeless or being trained as service animals through our scholarship program.
Take Adam and Lilith, for example.
Adam served 24 years in the Marine Corps with multiple deployments in active combat zones. His service left him disabled with some serious PTS.
Lilith is a giant schnauzer trained specifically to meet Adam's individual needs. The pair recently graduated from Michael's Angel Paws assistance dog program. I'm so proud of them both.
Dogs like Lilith and my sweet boy Pap give us unconditional love and friendship, but they can also provide freedom and independence, and sometimes are literally life-saving.
I'm feeling this quote by Erica Jong: "Dogs come into our lives to teach us about love. They depart to teach us about loss. A new dog never replaces an old dog, it merely expands the heart."
34 dogs have been housed through our Homes For the Brave program this year, and like all of our work, is made possible by you.
Thanks for making such a difference in the lives of our veterans, and their four-legged companions.
Take care,
Stephanie